Tests for Current COVID 19 infection:
PCR
Swab Test
We offer the RT-PCR swab test, suitable for travel certificates or confirming current infection, with results available the same day or next day.
Tests for Immunity & Past Infection to Covid-19 Virus
We offer the quantitative IgG test to spike protein which is designed to assist in measuring your immune status or past infection.
Blood tests
From our dedicated, state-of-the-art laboratory near Battersea Park we offer the latest in pathology testing solutions across many disciplines including biochemistry, immunology, haematology, sexual health screening and molecular biology.
Our Services
Our experts offer fast-track clinical diagnostics to clients across London and the South East, delivered with the most personalised customer service under a simple, highly competitive pricing structure.
We analyse samples within short turnaround times thanks to our experienced team of laboratory scientists and technicians. They're armed with the very latest in hi-specification laboratory equipment in London's newest medical laboratory.
Our online test and analysis booking service can be set up to automatically alert our team to send our in-house courier to collect your samples, delivering it within minutes directly to our laboratory. Our specialists then carry out the necessary procedures as requested, before we release the results via a clinical management system, email or other encrypted messaging service according to our client's requirements.
By electronically communicating those results back to our clients they can be acted upon in the shortest time possible, helping improve the quality of care we and our clients are able to offer.
We also provide a range of home testing and sampling kits that our teams can analyse – thereby offering a bespoke service that is discreet for clients.
We pledge to always listen to our customers, learn from them and deliver exactly what we promise.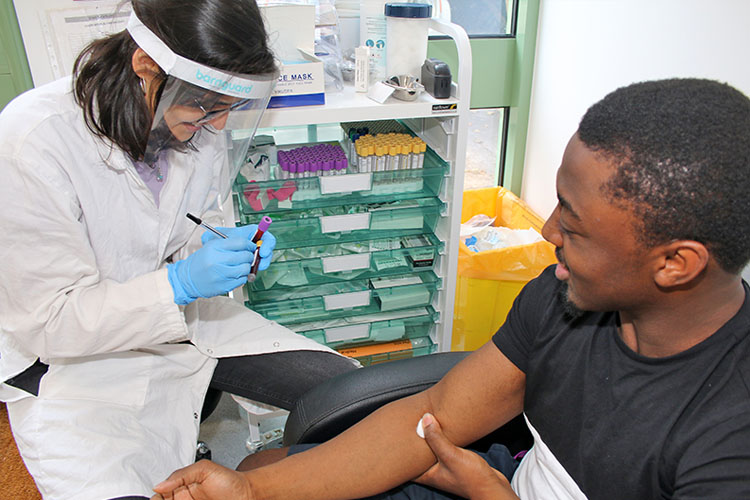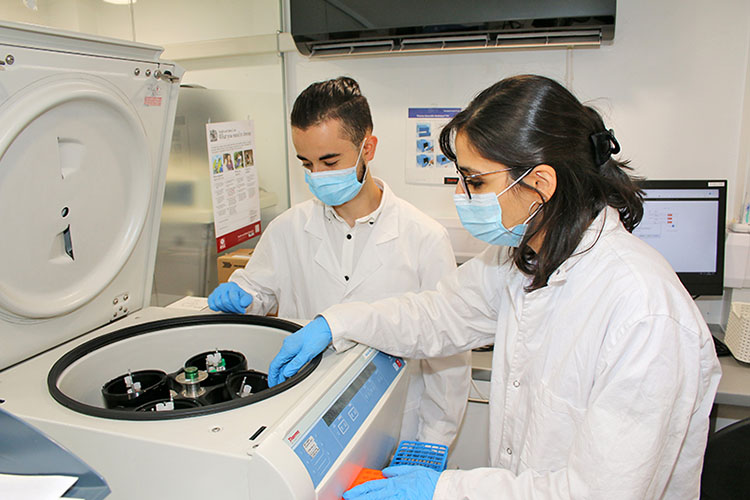 Tests
SARS-CoV-2 Swab PCR Swab Testing is available with good supply. You will get your results the evening of the next day.
SARS-CoV-2 Rapid Antigen Tests - Abbott Panbio Antigen Rapid Tests available. Administered by healthcare professionals only. Results within 15 minutes. The best test for infectiousness available right now and perfect for workplaces, venues and anyone wanting to know quickly if they are at risk of infecting others with COVID-19
SARS-CoV-2 IgG/IgM Antibody Testing is available now with same day results and very high throughput if needed.
We are proud to have been the first laboratory in Europe to validate and start processing the world's leading assay for IgG which is now PHE evaluated, CE marked, FDA EUA authorised, and being used in the millions of units by the NHS and around the rest of Europe.
We also provide and process the Ansh Laboratory's ELISA IgG/IgM assay for anyone requiring IgM or a further confirmation of results by a different method.
Other Pathology Tests
London Medical Laboratory delivers a wide range of blood and urine tests, from routine core profiles to the most specialist analyses. All of our core biochemistry, haematology, serology and sexually transmitted infection screening is run in-house, by fully qualified biomedical scientists, providing fast turn-around times. Our state of the art laboratory is fitted with the latest in clinical diagnostic technology. Requests for unusual specialist tests are also managed via our laboratory.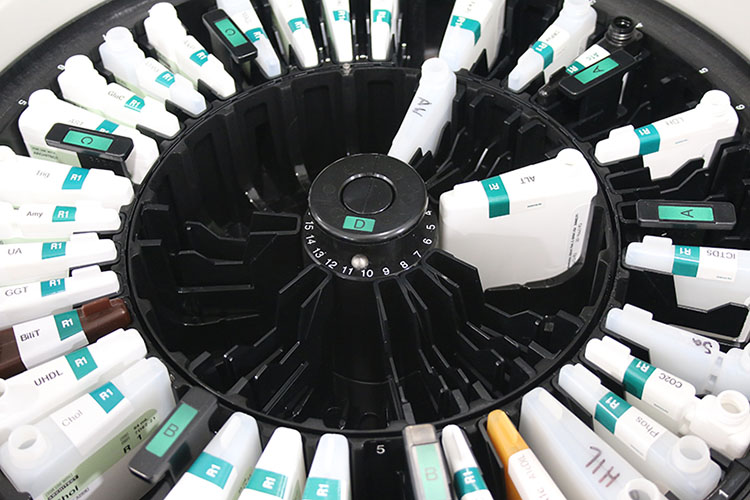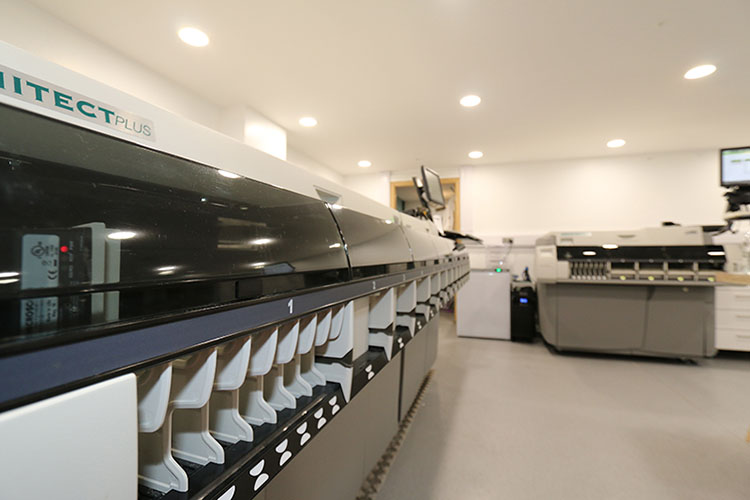 We work with cutting-edge, high-quality products from the following companies