From our dedicated, state-of-the-art laboratory near Battersea Park we offer the latest in pathology testing solutions across many disciplines including biochemistry, immunology, haematology, sexual health screening and molecular biology.
About Us
London Medical Laboratory is an independent clinical testing specialist and provider of pathology diagnostics services to clients across the healthcare sector.
From our state-of-the-art laboratory near Battersea Park, our experienced team is able to offer tailor made clinical pathology diagnostic services to medical professionals, health care providers and patients across the capital and beyond.
We offer pathology testing solutions across disciplines including clinical biochemistry, immunology, haematology, sexual health screening and molecular biology.
Our facilities and experience ensure we can get your clinical test results back to you – fast and hassle free.
Meet the Team
London Medical Laboratory has formed a very experienced and diverse senior management team that oversees the delivery of our customer-focused pathology service for the medical sector and multiple other industries.
Dr Seth Rankin

Co-founder & CEO

Seth has extensive experience in the NHS and in private healthcare. Years spent working in international medical assistance, then as the managing partner of a large NHS general practice, including 9 years in NHS commissioning, and successfully founding and exiting several private healthcare businesses, has given him unique insight into the needs of patients and their healthcare providers and allowed us to develop our products to match these needs exactly. 

Flavia Araujo-Rankin

Founder & COO

Flavia has founded and managed a range of successful businesses in the United Kingdom, Brazil and Australia including retail, import/export, and education. Recently her focus has been on service provision in the private healthcare market. It was her entrepreneurial vision and leadership which created LML.

Ricky Smith

CRO

Ricky is energetic, dynamic, and innovative Senior Executive from the healthcare sector with broad experience at board level having worked for leading healthcare companies in the UK and UAE. Ricky has a passion  for improving patient experience with technology and creative ways to deliver healthcare to the highest standards.

Dr Quinton Fivelman

PhD
Chief Scientific Officer

Quinton  has worked in several key scientific management roles in healthcare. He has a range of experience in start-up life science, biotech and medtech ventures and brings a wealth of experience to the team. He has a PhD in biochemistry and pharmacology from London School of Hygiene and Tropical Medicine and University of Cape Town.

Cheryl Mcglinchley

Pre-analytics Manager

Cassandra Neish

Executive Assistant

Adam Sennessie

Deputy Laboratory Manager

Maikel Rodriguez

Courier Operations

Bee Brieskorn

Medical Laboratory Assistant

Axl Rodriguez

Phlebotomist

Wilton De Oliveira

Medical Laboratory Assistant

Nalini Brown

Nursing Director

Nalini is an experienced Healthcare Manager with a demonstrated history in the hospital and private healthcare industry—and now, pathology services. She is skilled in operations, budgeting, account management, healthcare management, quality assurance and CQC compliance.

She is also a professional nursing graduate from Thames Valley University with over 25 years of experience, and a member of the Royal College of Physicians and Surgeons Glasgow and International Society of Travel Medicine.

Sumra Tufiq

HR Manager

Sumra is the HR Manager at LML, overseeing all people matters and further developing the positive working environment at London Medical Laboratory. She has 17 years' experience in HR and has worked in many various industries including leisure, tourism, manufacturing and healthcare. She is currently in her final year of completing an MSc in Business Psychology.

Jacky Gunawan

Biomedical Scientist - Haematology

Jacky is LML's Lead Haematology BMS. She obtained her Medical Science degree in Australia and has worked as a multi-disciplinary Biomedical Scientist in both countries across the private sector and NHS.

Cian Kilkenny

Senior Biomedical Scientist

Cian supervises and organises the technical diagnostic services within the Biochemistry Department. He has a demonstrated history of working in the healthcare industry and has previously worked in the NHS, the Health Service Executive in Ireland and the private healthcare sector in the US. He is currently studying for an MSc in Healthcare Quality Management.

James Sully

(BAA, MBA)
Chief of Staff

Originally from Australia, James has worked for over 13 years in healthcare, life sciences and technology across Australia, Silicon Valley and London. With a wealth of experience in fast-paced, high growth companies, James will be actively driving the company's most critical projects, strategic initiatives, and operational rhythm of the business.

Quentin Ingham

CFO

Quentin oversees the financial health and performance of the business and ensures that there are suitable financial controls and procedures in place. He is a qualified chartered accountant (FCA) and his recent background has been working as CFO for a number of retail businesses, and in corporate finance across a wide range of industries.

Charles Astwood

CTO

15+ years of digital marketing and governance experience in healthcare and logistics.

Frank Oliyide

MD Laboratory

17 years of leadership in established and emerging laboratories in both private and the NHS.
Our laboratory and office in London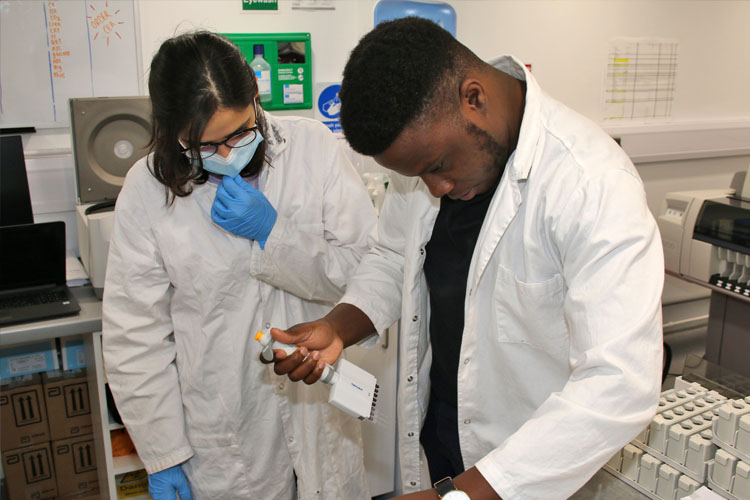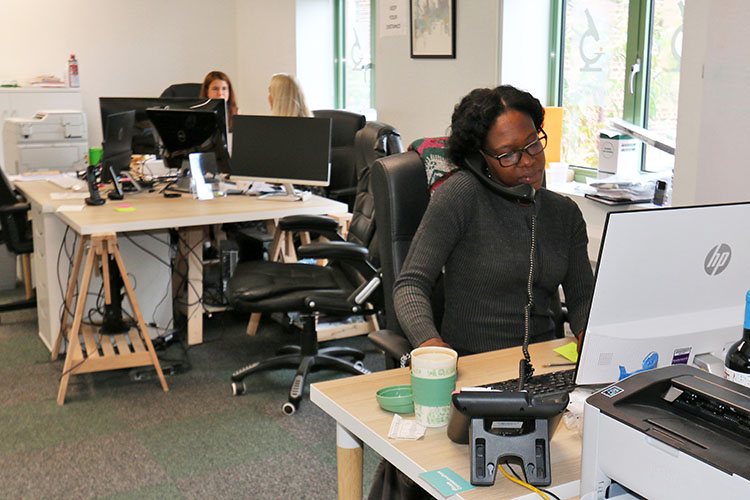 We work with cutting-edge, high-quality products from the following companies