London Medical Laboratory collaborates with a large number of partners who wish to provide patients with quality pathology services.
Doctors, pharmacists, corporate clients, fitness clinics and health/lifestyle orientated centres are just some of the organisations who choose London Medical Laboratory in order to service patients and improve patient care.
Healthcare professionals find London Medical Laboratory to be an efficient, flexible, reliable partner for all pathology services.
To become a partner, contact our head office for onboarding by either telephoning 020 7183 3718 or emailing us at

[email protected]

Our Customer Service team will ensure that you have everything you need and will take you through the process for:

Ordering supplies such as specimen tubes, forms, needles, paper test request forms and other consumables 
Ordering tests online via Semble, our online Client Portal or via paper test request forms (TRFs)
Arranging for one of our phlebotomists to take your patients' blood via our nationwide network of sites
Booking a courier to collect your specimens either regularly, urgently or just when required
Accessing test results via Semble and/or our Client Portal and/or hard-copy paper
Requesting tests that are not that are not already on our list
Discussing prices
Creating bespoke test profiles
Accessing phlebotomy training for your staff
Our direct-to-consumer products and services are affordable and easy to understand. They provide clear and genuinely useful information that can highlight emerging medical issues or inform lifestyle changes.
Central London laboratory
Nationwide coverage
Comprehensive blood test / health check reports sent to patents next day*
Patient portal to monitor and track results

UK's largest phlebotomy network

Led by top medical experts

UKAS Accreditation + CQC Registration
Bespoke options
Our Consultant-led medical team can work with you to advise on the right profile and use of tests for your patient group.
Every direct-to-consumer report includes a medical report prepared by one of our doctors.
Where tests involve blood samples beyond a home test 'pin prick', our phlebotomists can attend your premises or in some cases conduct home visits.
Expert phlebotomy training for your team

Alternatively, we offer phlebotomy training and provide phlebotomy supplies. Many partners choose to expand and diversify their range of clinical services in this manner and find it allows them to more fully provide for their patients' needs.
Personalised service
Customer helpline
Online ordering of equipment & consumables
Training and support for your team includes:

Phlebotomy
Sales & Marketing

Dedicated Account Managers
Our Brand, Your Brand?
Our packaging can be London Medical Laboratory branded or modified to reflect your brand. Our aim after all is to strengthen and expand your services to your patients. A strong diagnostics offering provides credibility and validity to a health-focussed service.
Many of the pre-packaged test kits have a long shelf-life and it is possible to hold your own stock of kits or order them as needed.
If you have an e-commerce website, our API makes it simple to add any or all of our range of tests and services to your own product range. Test kits can be dispatched directly to a patient's home address. 
We provide regular opportunities for training and education for your team on the tests and the science behind them. Good understanding and genuine knowledge promotes effective use.
We offer over 30 direct-to-consumer tests and more comprehensive Health Checks, which combine blood tests with clinical measurements and health questionnaires.
Test combinations can be designed to meet the age, lifestyle and health profile of your patients.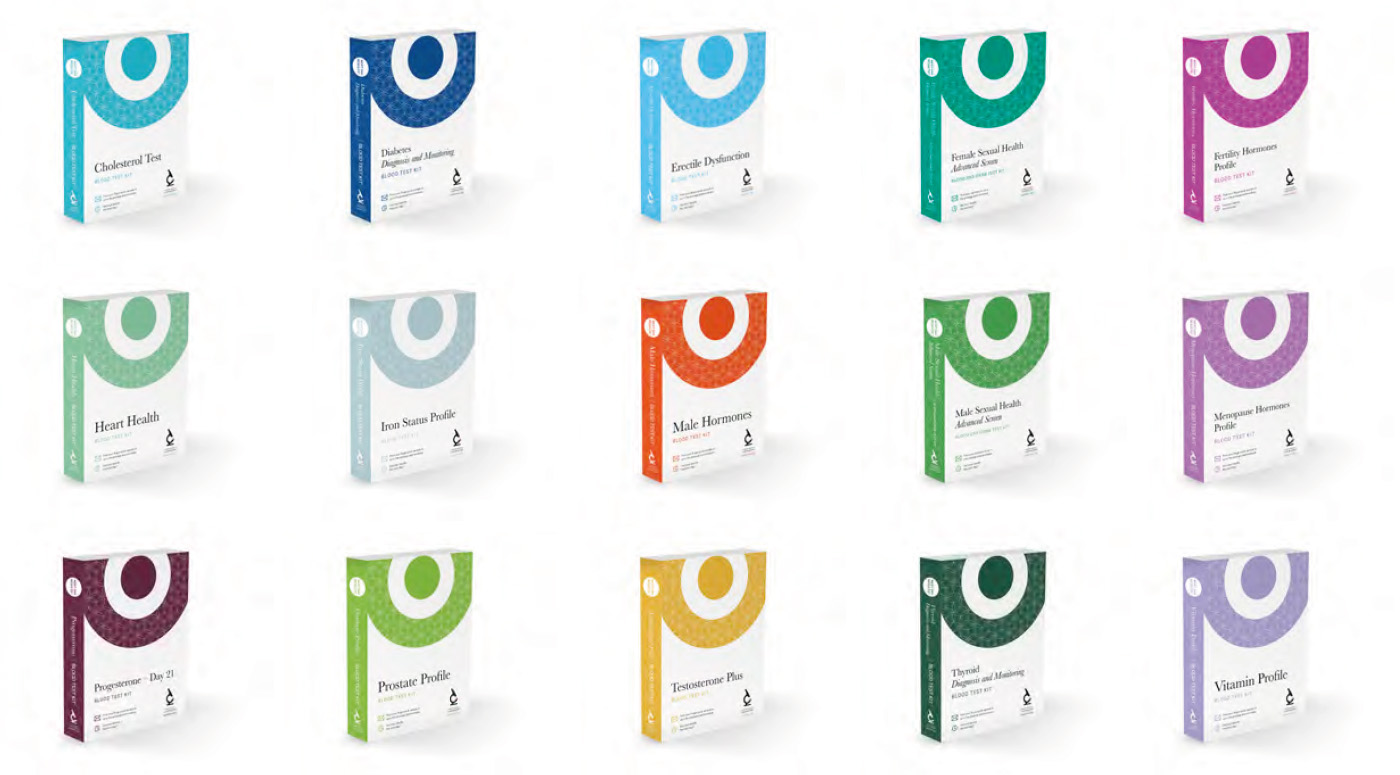 Extensive Marketing & Point of Sale Material
All of our tests come with pre-purchase information leaflets that explains their purpose so that patients are able to make informed choices as to which tests to have and the significance of their results.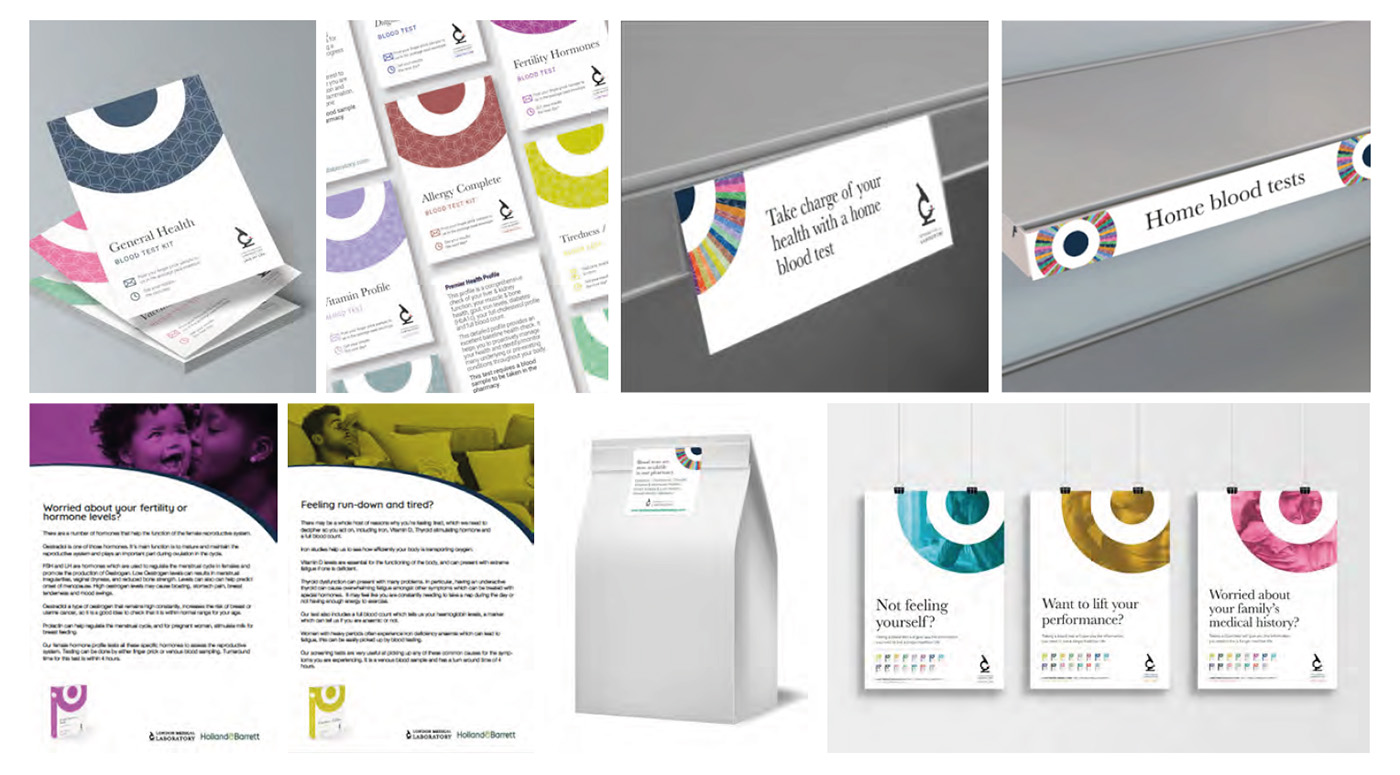 We work with cutting-edge, high-quality products from the following companies